New york city
First live event for HAVE A SMILE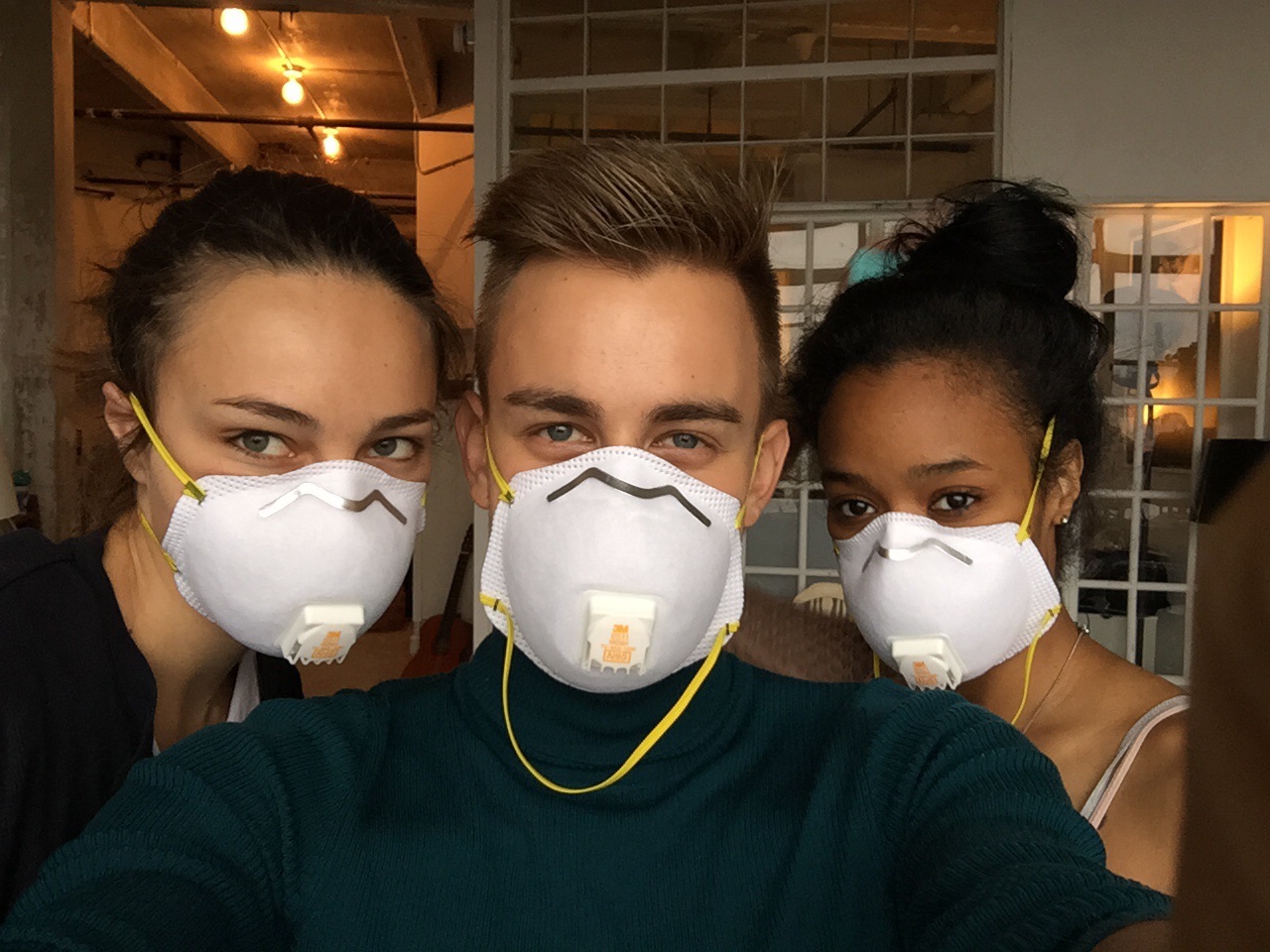 children of peace
World Smile Day is celebrated on the first Friday in the month of October every year. World Smile Day was coined and initiated by Harvey Ball, a commercial artist from Worcester, Massachusetts. In 1963, Harvey created the now ubiquitous Smiley Face. The first World Smile Day was held in 1999 and has been held annually since.
After Harvey died in 2001, the "Harvey Ball World Smile Foundation" was created to honor his name and memory. Their slogan is "improving this world, one smile at a time." The message of World Smile Day in 2010 was "Do an act of kindness. Help one person smile."
We decided to host our first live event with friends, supporters and partners on October 2nd, at the D'Agostino & Fiore Gallery on the Lower East Side. Limited edition prints featuring some of our favorite smiles were auctioned.
The inaugural HAVE A SMILE celebration and fundraiser honored Jane Ekayu, founder of Children of Peace, a NGO in Northern Uganda which is rehabilitating child soldier victims of the LRA who were forced to serve in military conflict. Jane, a honoree of the UN, is the subject of the award-winning documentary Children of War. In the spirit of World Smile day's message of spreading smiles and kindness, all proceeds from the NYC auction went to support Jane's cause.
Modelwerk 'Have a Smile' Christmas Calendar 2015
Have a smile and Modelwerk launched a unique collaboration in December 2015.
Everyday we shared a story and picture of a model, represented by Modelwerk. We were curious to read about all the amazing work each fashion model is doing next to their job.
Inspired by Have a smile we got a little glimpse into their personal life and of course we asked the important question "What makes you smile." Check out Modelwerk's instgram.